Regular price
$164.00 USD
Regular price
Sale price
$164.00 USD
Unit price
per
Sale
Coming Soon
Buy 5x or more for 10% OFF
Each Lo Scarabeo HYPE Digital Collectible gives you access to:
✔️Exclusive access to Lo Scarabeo Archive Original Artworks 
✔️Author-signed limited editions of new titles 
✔️25% OFF on the entire Lo Scarabeo catalogue valid for three years
✔️All limited titles ahead of time (1 day before)
✔️Tradability: You can trade your Lo Scarabeo HYPES starting in 2024!
Share
View full details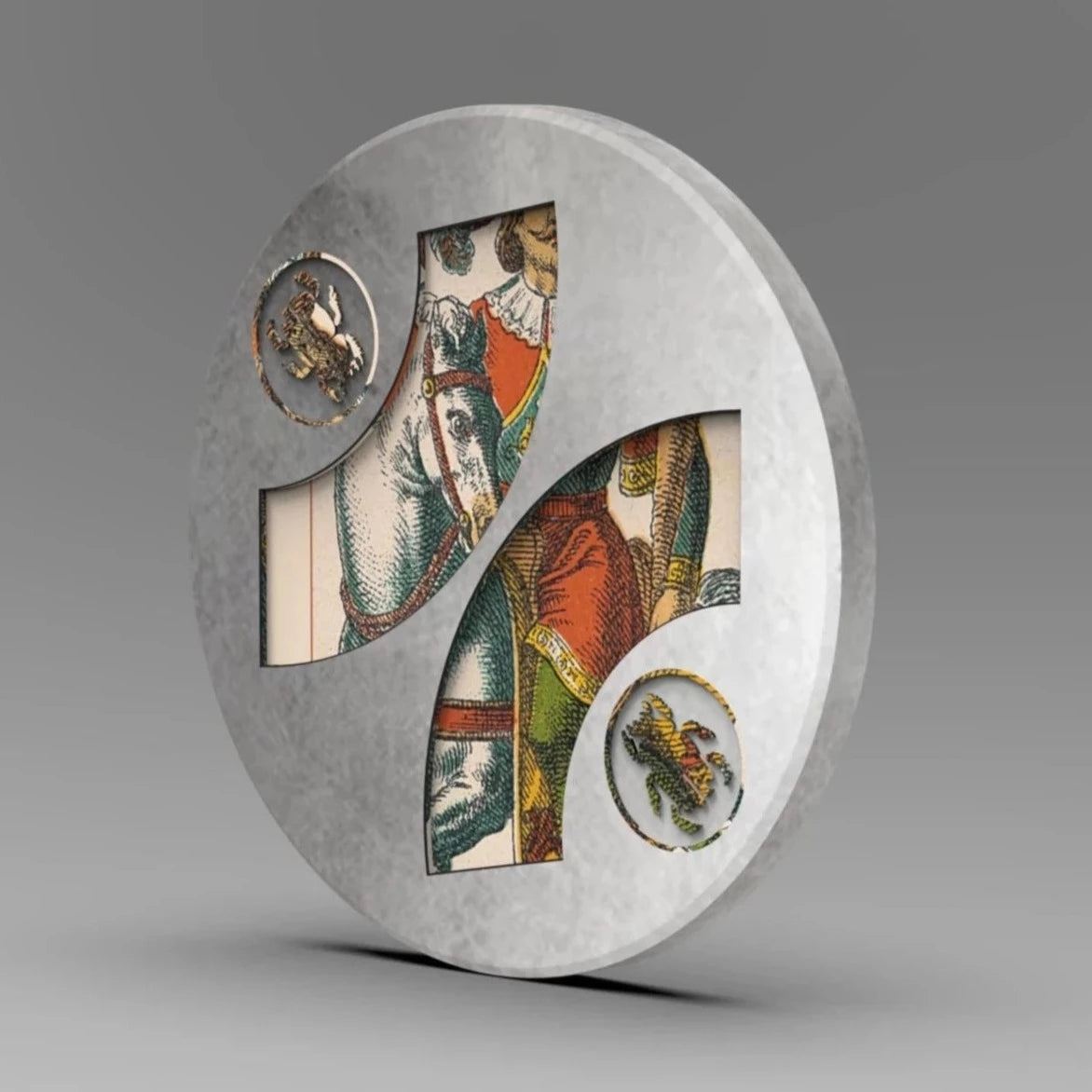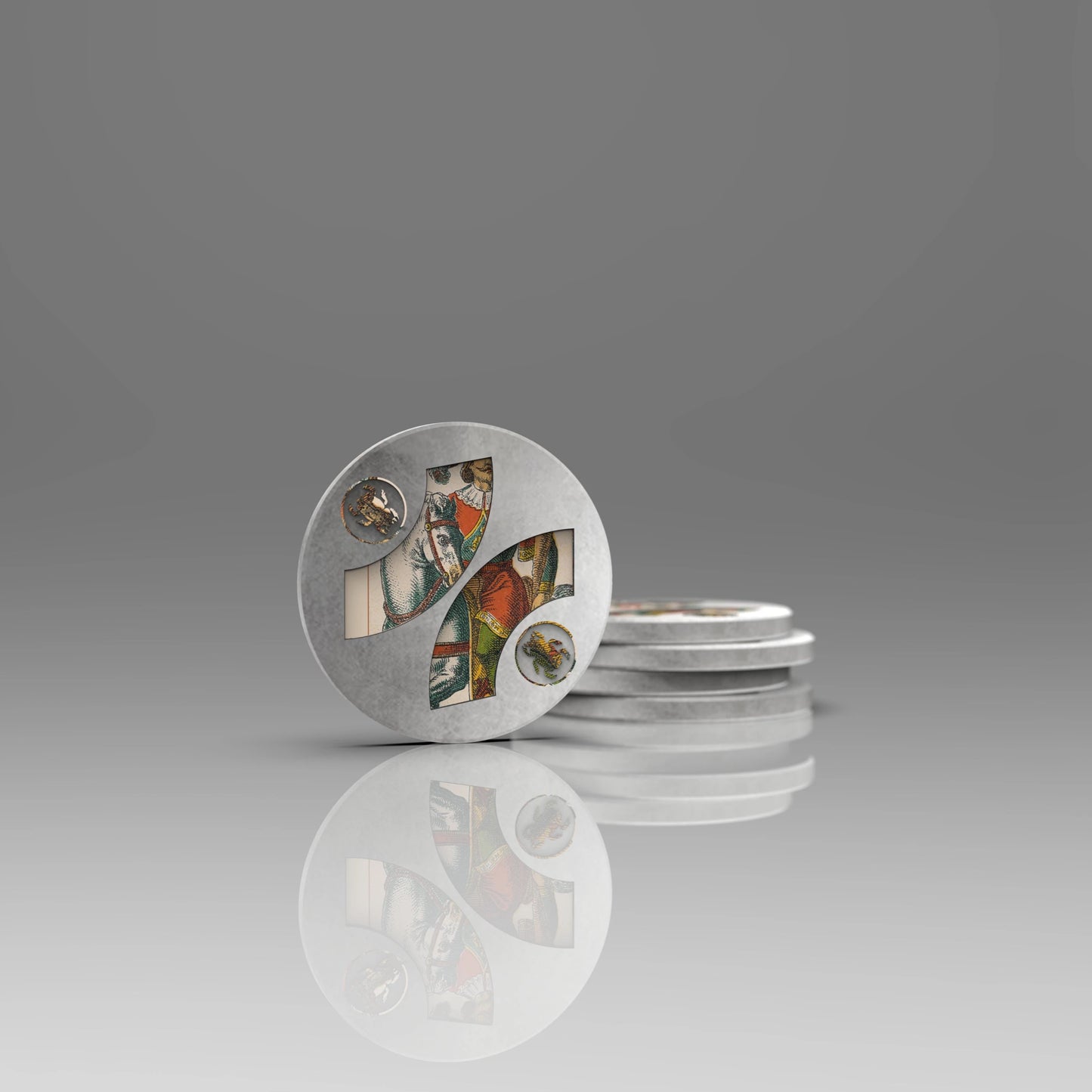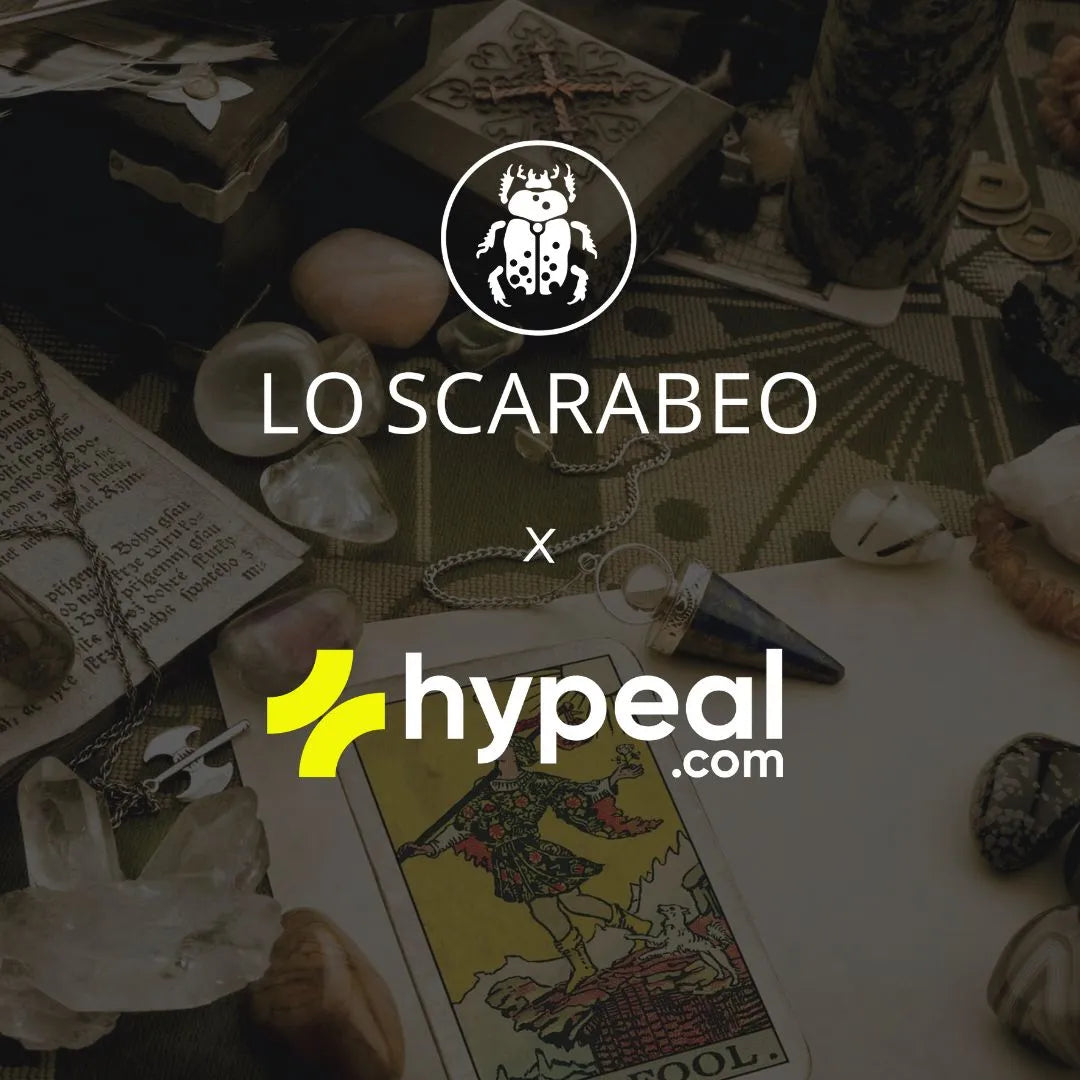 The partnership: Lo Scarabeo and hypeal.com
hypeal.com is the platform where anyone can connect with their favorite brands and creators at a deeper level, providing value to their special relationship. By being part of this community, members enjoy incredible benefits and can also trade their HYPES (starting 2024).
About Lo Scarabeo
Lo Scarabeo, born in 1987 with more than 30 years of history and millions of fans worldwide. Thanks to his collecting expertise, love for illustration, and exclusive taste in the creation of unique deck graphics. Lo Scarabeo is the world's leading tarot publishing house.
About hypeal.com
hypeal.com is a Techstars company founded by Marco Fazio, Andrea Baldereschi and Akshay Gupta. hypeal.com empower communities to support creators and earn exclusive digital assets, known as HYPES.
FAQs
What are the HYPES?

HYPES are unique digital assets, often referred to as non-fungible tokens (NFTs), that represent exclusive access or ownership in the world of brands, music and entertainment. In the context of Hypeal, HYPES serve as reward tokens linked to communities - whether they are startups, ideas, artists and more.

These tokens are built on blockchain technology, specifically on the Polygon network, a high-performance and low-cost blockchain. Each hype token is one-of-a-kind, making it a rare and valuable digital collectible.

Hypeal mints hypes for renowned startups, artists, musicians, and influencers, allowing them to offer exclusive benefits to their fans and supporters. These benefits can range from VIP access to live shows and events, special merchandise, behind-the-scenes content, or even personalized interactions with the artist.

By owning HYPES, fans not only get to enjoy unique experiences but also support their favorite creators directly. It's a new way for artists to connect with their audience and for fans to show their appreciation in a tangible and exciting manner. Hypes are a bridge between the digital and real worlds, creating a deeper bond between creators and their community.
How can I access my HYPES?

All you will have to do is to purchase the HYPES the day it becomes available, and you will automatically be a HYPES owner. 
How can I pay for my HYPES?

Super simple, a PayPal account or Credit Card will do the job. You can also pay with your virtual wallet if you'd like.
How will I access my benefits?

We'll send you separately an email with this information upon purchase. Most of the benefits will be automatically applied upon purchase.
When will I access my benefits?

You are a HYPES owner and can access your benefits since the moment you purchase your first HYPES.
Can HYPES be traded?

We are planning to make HYPES tradable on the Hypeal platform, with trading expected to start from Spring 2024.
Is this related with Crypto Currencies?

It's not, except that - if you'd like - you can purchase HYPES with your virtual wallet. HYPEAL is a platform that bridges Web3 with the real world: anything you purchase here, has actual value connected to the perks that gives you access to.
Can I pay my HYPES in crypto?

Not for now: we are aiming at making HYPEAL as friendly as possible for all the people who are not into Web3.
Are HYPES digital or physical?

HYPES are digital collectibles only. The instrinsic value is represented by their benefits associated to the startup or creator, and not a physical object.